EAU D'HADRIEN is a unisex classic, favourite by many, including Leonardo di Caprio and Oprah Winfrey. It's fresh and invigorating. The perfect fragrance to start your day with.
EAU D'HADRIEN e' un classico unisex, preferito da molti. Da Leonardo di Caprio a Oprah Winfrey. E' fresco e rinvigorente. La fragranza ideale per iniziare la giornata.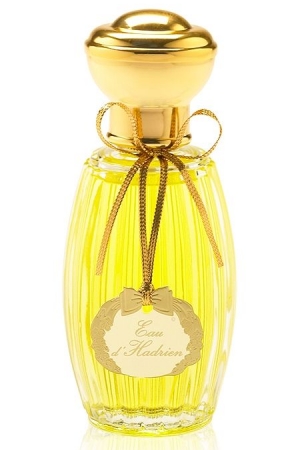 Notes:

cypress, grapefruit, lemon, sicilian lemon, citron, mandarin orange, aldehydes and ylang-ylang
UN MATIN D'ORAGE is fresh, soft, and green like a garden after the rain. It sits close to the skin. A secret for your nose only.
UN MATIN D'ORAGE e' fresco, delicato e verde come un giardino bagnato da una pioggia appena terminata. Rimane vicino alla pelle senza lasciare scia. Come un segreto di cui solo tu puoi godere.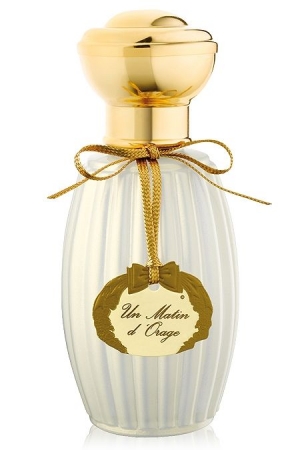 PETITE CHERIE will bring you back to summer childhood memories. It's airy, fruity and youthful with notes of grass, vanilla, rose and ripen summer fruit.
PETITE CHERIE vi portera' indietro nel tempo ad estivi ricordi d'infanzia. E' arioso, fruttato e giovane con note di erba appena tagliata, vaniglia, rosa e frutta estiva matura.
Notes: Peach, rose, pear,
refreshing cut grass and velvety vanilla.
VENT DE FOLIE is sweet, powdery and luminous like clean, crisp air coming from an open window on a spring morning.
VENT DE FOLIE e' dolce, cipriato e luminoso come aria, pulita e frizzante, che entra da una finestra aperta in una mattina di primavera.
Notes: Sweet pea,
hedione molecules,
blood orange zest, geranium, blackcurrant, raspberry, musk, cedar and powdery notes
EAU DE CIEL EAU DE TOILETTE is a new version of the classic from 1986. It's a very light, innocent and natural fragrance dominated by linden tea and white musk.
EAU DE CIEL EAU DE TOILETTE e' una rivisitazione del classico del 1986. E' una fragranza molto leggera, innocente e naturale dominata da tiglio nostrale e muschio bianco.